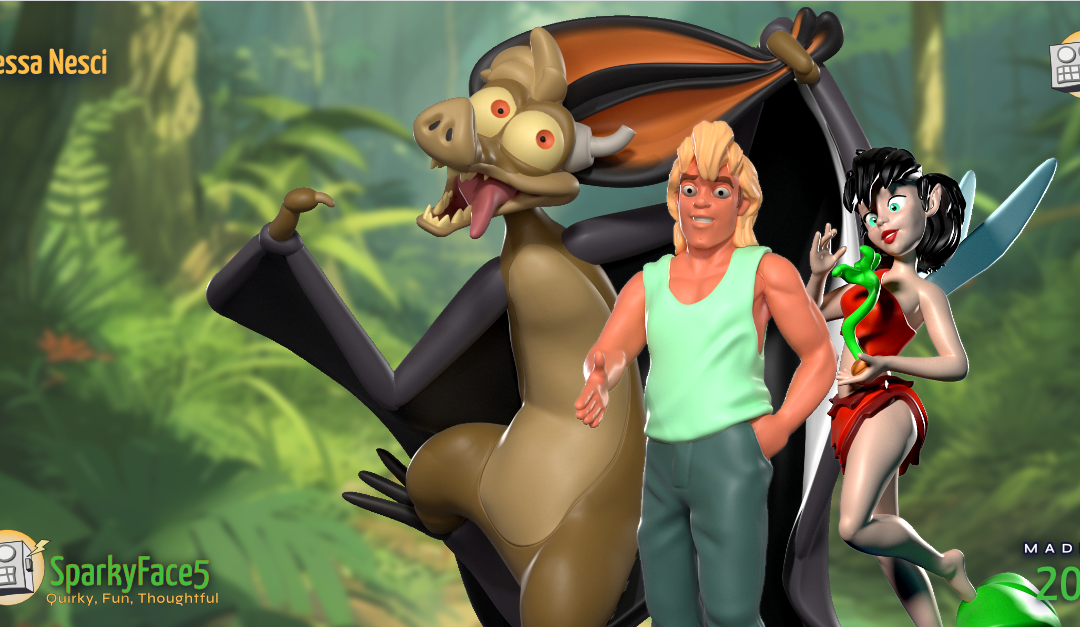 Hey Sparky People!
Today's the day! I'm stoked to unveil Zak, the last fantastic face in our Fern Gully 3D adventure. Imagine him, all chill, one hand in his pocket, the other reaching out for a friendly handshake. "hi, I'm Zak". That heart-warming smile is all for you!
In bringing Zak to life, I've trialled a new way of keying parts together, and it's worked like a dream for me! I'm eager to know how it goes for you. Your feedback is invaluable as it helps enhance the 3D printing experience for the entire Sparky Squad. So, don't hesitate to share your assembly experiences and show off your finished Zak models! (remember to tag me so I can see your photos @sparkyface5 , #wildSparks)
Together, we've breathed 3D life into Batty, reveled in Crysta's grace, and now we wrap it up with Zak's cool charm. It's been a ride full of magic, memories, and Australian allure, just like our favorite Fern Gully tales.
Join the Celebration!
Eager to complete your collection? Swing by thangs.com/sparkyface5 to download Zak or read more about the Fern Gully series on the project page and welcome Zak into the fold with Batty and Crysta. Here's to celebrating the joy of creation together, and to many more adventures ahead!
Thank you, for being a spectacular part of this journey. Keep those creative sparks alive and stay tuned for more wonders ahead!